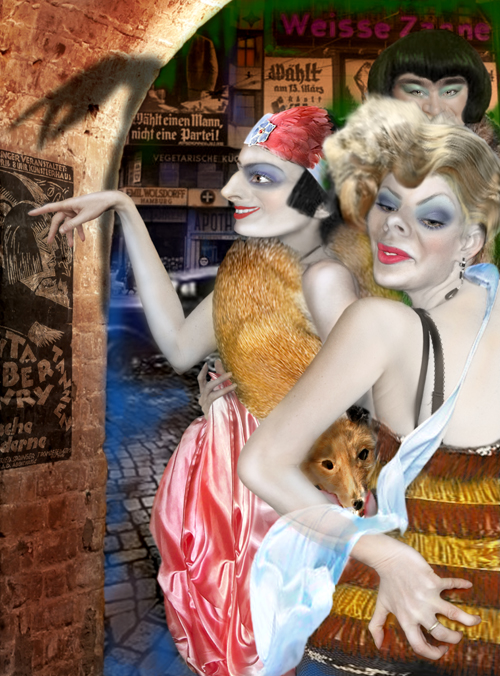 With only two and a half weeks to go we are finally getting some of the work completed.
Images and information have been sent to the printers and we're beginning to get excited.
The ladies on the left have only recently been completed – stay tuned to this blog for more updates and make sure you put the dates of the show in your diary.
BERLIN:The Forgers Tale The Crypt Gallery,
Euston, London
Private View 6.00-9.00 Wednesday 9th May
Exhibition Dates: 10 – 16 May 2012 – 12.00 – 7.00pm Daily