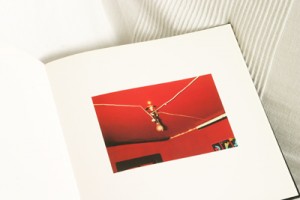 I was pleasantly surprised to turn on the T V and come across Alan Yentobs Imagine on William Eggleston. Entitled 'The colourful Mr Eggleston' – if you know of his work it is an obvious one, in that he is the fore father of colour photography, revered by all photographers as an outstanding artist, still prolific and rebellious in his 70s.
 
 The title also refers to his rather unconvential life, at odds with his quiet demeanour, here is a man who enjoyed drinking, guns and women. I was eager for more clues.
During the early 70s he hung out with Andy Warhol who introduced him to film using a sony porta pack camera. In Memphis filming in  the clubs and bars with infrared he captured his friends described as drunks, geeks and misfits in an unedited film entitled Stranded in Canton, seen as an extension of his unique vision.
     His technique is witnessed during the film, quite often with a cigarette in one hand Leica camera in the other, he fleetingly takes a shot, barely composing or looking through the lens. The results are hypnotic, empty yet expectant, something remarkable has been captured. He shoots just once, confident in his democratic choice.
More than one shot creates confusion he remarks.
 His approach has always been difficult to pin down, but what I have always found intriguing about the photos, is their sense of menace, the atmosphere they create pulsates with anticipation – a crime scene before the event.
He photographs the mundane and overlooked from unusual viewpoints, forcing the viewer to fill in the rest.
 One of Eggleston most iconic photos is of a red ceiling, shot in 1973 Greenwood Mississippi. Eggleston recounts – 'one evening he was with a group of friends lying on a big bed talking and he just looked up and took a picture, then carried on talking. It was a spontaneous action, something that attracted his eye'.
Later after learning that Eggleston's best friend T C was murdered there the photo takes on another darker vision.
Eggleston photographs the world around us as if it is the strangest place, surprising us with intrigue in the everyday. We are invited to gather clues and fill in the gaps.
But there is no conclusion, just another piece of evidence that's the beauty of it.
 
William Eggleston described as brilliant and strange remains our William S Burroughs of photography.