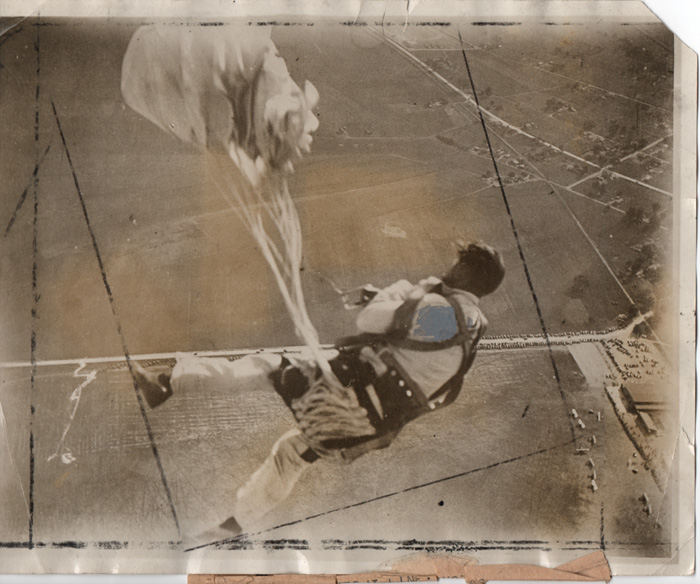 Here's an interesting image we found a few years ago – it's a press photo dated 6th July 1930, on the back the following has been typed:
'A striking view as Manley J. Merrell as he jumped from a plane over Parks Airport, East St. Louis, Mo.. The parachute has just started to unravel simultaneous with the pulling of the rip cord. His fingers are also shown grasping the ring of his parachute.'
The image is covered with pencil lines showing where they cropped for the newspaper report – as an image I think the 'editing' lines contributes to make it more interesting.