This morning we treated ourselves t0 a cooked breakfast in the serpentine bar & kitchen – we thought we'd earnt it.
After our complete blow-out we decided to take the scenic route to work, walking beside the sun-reflecting water we were struck by the massive grandstand that has emerged on the other side.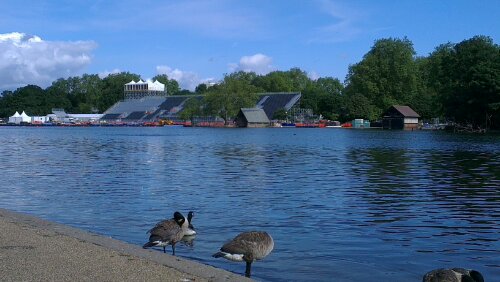 Not being great sport viewers we haven't been looking forward to the London games – but seeing the structures rising around us and the remodelling of London over the past five years (all of which has been instigated by the forthcoming events) it's impossible not to be impressed and maybe a bit proud of the changes to our capital – now with the confident air of a trendy, truly cosmopolitan, European city – London is surely the best place to be!